SHOGAKUKAN Inc. (Kimiwada Masumi)
小学館は1922年創業、今年97周年を迎えた総合出版社です。出版の範囲は広く、子ども向け雑誌、教育雑誌、週刊誌、ファッション雑誌、マンガ、文芸、ノンフィクション、絵本、辞典、美術書、写真集など、多岐に渡っています。
海外では小学館はマンガの出版社としてよく知られています。「ドラえもん」をはじめとする幅広いマンガ作品は、多くの国、多くの言語で翻訳出版されています。けれど、マンガは小学館の出版のほんの一部です。
実は小学館のもう一つの特徴に、高品質な大型美術書の出版があります。かつては幾つかの出版社が大型の美術書を出していましたが、多くの出版社は美術書の出版をやめ、いまや小学館は日本で数少ない大型美術書の出版社です。経験を積み重ねて初めて、質の高い美術書は生まれます。美術書の魅力は、実物を見ていただいて初めて伝わります。この経験を絶やさないためにも、是非より多くの方に、紙や印刷の質も含めて、小学館の美術書を手に取って見てもらいたいと思い、昨年からEAJRSに参加するようになりました。今年も、新しい美術書から、もう二度と出版できないであろう貴重な美術書まで、昨年とは違った美術書をブースに展示いたします。
もちろん美術書だけでなく、小学館の得意とする作家性の高いマンガや日本語学習にも使える児童書・辞書など、弊社出版物の「今」と「幅」を知っていただける本もございますので、是非、手に取って本をご覧いただければ幸甚です。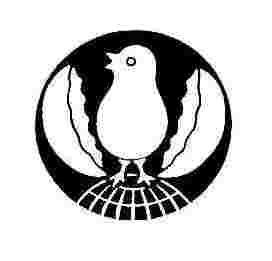 SHOGAKUKAN Inc.
https://www.shogakukan.co.jp/
https://japanesebooks.jp/
SHOGAKUKAN was established in 1922 and has become an integrated publisher over the past 97 years. Our publications cover a diverse range of genres from children's books, educational journals, weekly publications, and fashion magazines, to manga, literature, non-fiction, dictionaries, art, and photography books.
Overseas, SHOGAKUKAN is primarily known as a publisher of manga. Although we currently license an extensive list of manga abroad (such as Doraemon), it is but a small portion of our published works. 
In fact, SHOGAKUKAN has another specialty: high quality, large format, fine art books. Although there were once several publishing houses printing large format fine art books in Japan, many have stopped production on such work. Today, SHOGAKUKAN is a publisher contributing to the very few large format fine art books in Japan. A fine art book of high quality is born from a depth of experience. Its charm is first felt when viewing the actual volume. To both maintain this experience and to have many more individuals able to examine and feel these fine art books with their own hands—to observe the quality of the paper and printing—we are once again participating in EAJRS. At our booth this year, we are exhibiting a different lineup of fine art books featuring everything from new releases to art books so precious they may be impossible to print twice.
Of course, not only have we brought fine art books. We would also like to share SHOGAKUKAN's specialty high-level authorial manga, children's educational books and dictionaries that can be utilized for Japanese language learning, and many other publications with which we hope you might come to know the breadth of our current offerings. We greatly appreciate your taking the time to explore these works with your own hands.