SHOGAKUKAN Inc.
小学館は1922年創業、今年99周年を迎えた大手出版社の一社です。出版の範囲は広く、子ども向け雑誌、教育雑誌、週刊誌、ファッション雑誌、マンガ、文芸、ノンフィクション、絵本、辞典、美術書、写真集など、多岐に渡っています。
今回、小学館は3冊の美術書を中心に、本の紹介をさせていただきます。画面越しになりますが、是非ご覧いただきたい本は以下の三冊です。
『春信/写楽/歌麿/北斎/広重 平木浮世絵コレクション大全』
『名刀大全』
『渡辺省亭画集』
是非この機会に、紙や印刷の質も含めて、小学館の永年の経験から生まれたクオリティの高い美術書を手に取ってご覧下さい。
もちろん美術書だけでなく、小学館の得意とするマンガ作品や話題の読み物など弊社の「今」と「幅」を知っていただける本もカタログで紹介しています。合わせてご覧いただければ幸甚です。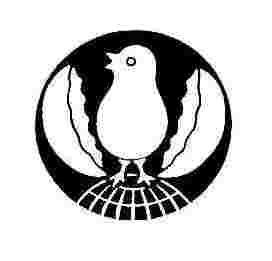 SHOGAKUKAN Inc.
https://www.shogakukan.co.jp/
https://japanesebooks.jp/
SHOGAKUKAN was established in 1922 and has become a major publisher over the past 99 years. Our publications cover a diverse range of genres, from childrens books, educational journals, weekly publications, and fashion magazines, to manga, literature, non-fiction, dictionaries, art, and photography books.
  This year, we join EAJRS in hopes of introducing three high quality art books mainly. Titles are below.
"Harunobu/Sharaku/Utamaro/Hokusai/Hiroshge  The  Masterpieces of the Hiraki Ukiyo-e Collection"
"The Great Masterpieces of Japanese Sword"
"Watanabe Sheitei Art Collection Book"
A fine art book of high quality can only be made with a wealth of experience. Please take this opportunity to look at  these books and to observe the quality of the paper and printing techniques born of SHOGAKUKAN's many years of experience, although the viewing is through a  computer this year.
Of course, we have many other books with which one might grasp the breadth of our current offerings. We would be incredibly grateful if you would take some time to check SHOGAKUKAN's catalog.