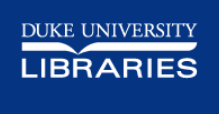 Dear Colleagues,
Duke University Libraries seeks an engaged and knowledgeable librarian for Japanese studies. 
The librarian for Japanese studies focuses on service, innovation, collaboration and professional leadership in Japanese Studies. The librarian serves as primary liaison to Japanese Studies faculty, students, visiting scholars and staff in a variety of departments and academic programs, manages and evaluates the Japanese Studies collection and provides instruction, reference and digital consultation services. The ideal candidate will possess an understanding of research and teaching in Japanese Studies and should be familiar with the art historical, literary, historical, religious and social science disciplines that use the Japanese and East Asian collections.  S/he works in close consultation with the Chinese and Korean Studies Librarians in managing all aspects of the East Asian Collection. Depending on interest and background, this position is responsible for coordinating support for Asian American Studies at Duke.
Duke University Libraries' collection on Japan is the leading collection in the Southeast United States and among the best nationally. Both Duke and the University of North Carolina have active Japanese language/linguistics and graduate programs. Collectively, the universities in the NC Triangle have one of the most significant concentrations of Japan scholars in the United States. The Japanese Studies Librarian is an integrated member of the Duke Libraries and collaborates regularly with librarians and staff across a variety of library units, also working closely with many campus and external partners, such as the Asian/Pacific Studies Institute, regional consortia; and national and international groups to build collections in support of local research, teaching, and learning needs. The position reports to the Head of the International and Area Studies Department  and will become effective on/around July 1, 2020.
For full job description and to apply see: https://library.duke.edu/about/jobs/japaneselibrarian.
Thank you!
Luo Zhou
Luo Zhou (Ms.)
Chinese Studies Librarian
Duke University Libraries
229 Bostock
Box 90195
Durham, NC 27708Tel: 919-660-5803
Fax: 919-668-3134
Email: Luo.zhou(a)duke.edu