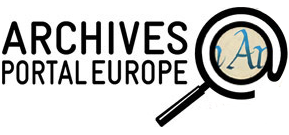 The Japan Guide from The National Archives of the Netherlands
The North American Coordinating Council on Japanese Library Resources (NCC) is pleased to announce a new link to the updated Japan Guide of the National Archives of the Netherlands' (NAN) on NCC's Research Access Guides to Japanese Collections at http://guides.nccjapan.org/NAN.
The Dutch were the only Western country with a foothold in Japan for over 200 years during the Tokugawa Period, and over the course of that time they amassed a wealth of documents, artifacts, and personal accounts. Now through its massive digital efforts NAN has made its unique resources on Japan available for research through the Japan Guide, hosted by the Archives Portal Europe. The Japan Guide is fully searchable and affords access to all of the NAN's Japan-related materials via one simple interface. The guide is divided by period, beginning with the Dutch East India Company, spanning World War II, and continuing up to the year 2000.
The NAN and NCC expect that this resource will prove invaluable for researchers of all disciplines interested in the connection between Japan and the Netherlands over the course the last 400 years. We also welcome feedback on the new guide.
Visit the Archive Portal Europe at https://www.archivesportaleurope.net/ead-display/-/ead/pl/aicode/NL-HaNA/type/sg/id/HG_148525500
---