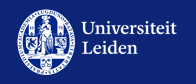 The Isaac Alfred Ailion Foundation now accepts applications for fellowships at Leiden University's Asian Library. All information is in this file and can be found on the website at  http://library.leiden.edu/special-collections/scaliger-institute/research/isaac-alfred-ailion-fellowship.html
Summary notes follow below:
The closing date for applying for the Isaac Alfred Ailion Foundation Fellowship is 1 April 2016
The Isaac Alfred Ailion fellowship focuses on the study of Japanese culture and language. The program will support scholars to work with the extensive Special Collections of Leiden University in the field Japanese culture and language for a period of two to four months. They will be invited to share their research through public lectures and publications
Fellowship applications will be reviewed by a special board consisting of: Prof. dr. Ivo Smits (Professor of Arts and cultures of Japan at Leiden University and member of the board of the Alfred Isaac Ailion Foundation), Nadia M. Kreeft MA (Subject Librarian Japanese and Korean at Leiden University Libraries) and Kasper van Ommen MA (Coordinator Scaliger Institute).
The Isaac Alfred Ailion fellow is expected to contribute to the activities of the Scaliger Institute, and to give a public lecture in the series of Asian Library at Leiden University Libraries.
For more information on the Scaliger Institute:http://www.library.leiden.edu/special-collections/scaliger-institute/